Free Initial Consultations

630-580-6373
With offices in Naperville, Joliet, Wheaton, Plainfield & Chicago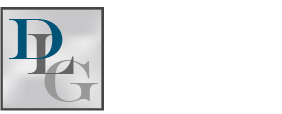 Preparation is the key to a smoother, less tumultuous divorce. How you go about it—the steps you take and the methods you use to prepare—is important as well. Give yourself the best possible chance at a positive outcome by preparing for your Illinois divorce in the following five ways.
1. Focus on Your Finances
In a divorce, spouses must value and then divide their marital estate in an equitable manner. For most, this means a significant reduction in assets, which may be combined with an overall decrease in each household's income (i.e. one income instead of two). Parties are strongly encouraged to create a budget and a financial plan to help them prepare for this shift. It is also advised that parties gather any and all documentation on marital assets to increase their chances of receiving a fair settlement in the divorce.
2. Protect the Children
How you protect your children in a divorce will depend greatly on the situation. Some may need to seek orders of protection and specialized help (i.e. a Guardian Ad Litem) to ensure the safety of their children. However, most children simply need support as their parents separate. They may need room to express their feelings, a chance to ask questions, and perhaps a little extra love and attention as they come to terms with the divorce. Therapy and support groups may also be necessary to help a child through the process.
3. Deal with the Emotional Side of Divorce
Divorce can unleash all of the bottled up feelings inside—grief, anger, resentment, depression. Unchecked, these feelings can cause you to act in uncharacteristic ways during your divorce, such as lashing out or being unreasonable during negotiations. In contrast, dealing with these emotions, head-on, in whatever way suits you best, can allow you to smooth the overall process. Some divorcing parties choose to attend therapy and support groups. Others surround themselves with close family and friends. Still, there are some who choose to work on their own personal development through meditation, yoga, or journaling.
4. Make Plans for Your Future
For many, the negative emotions about divorce stem from a feeling of failure or a sense that things have ended. Yet, if reframed in your mind, divorce can seem like a chance at a new life. Think of all the things you may have put off because of marital issues, the sacrifices that you made, and the dreams that went unrealized. Perhaps you have always wanted to travel, but your spouse never wanted to leave the comfort of your home. Now you can pursue that passion!
5. Seek Professional Help
Divorce is emotionally and procedurally complex, and it is advised that parties seek professional help with the process. Therapists can help you deal with the emotional side of things. Financial advisors can help you with the financial implications of your divorce. Your lawyer can assist with the legal aspects of your case, such as filing motions with the court and negotiating the details of your parenting plan.
Contact Our Wheaton Divorce Lawyers
At Davi Law Group, LLC, you can take comfort in knowing that your best interests are a top priority. Contact our seasoned DuPage County divorce attorneys for a personalized consultation. Call 630-580-6373 today.
Source:
https://www.kiplinger.com/slideshow/retirement/t065-s014-thinking-about-divorce-5-steps-to-save-time-money/index.html