Free Initial Consultations

630-580-6373
With offices in Naperville, Joliet, Wheaton, Plainfield & Chicago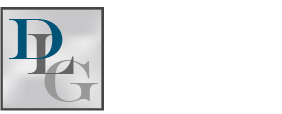 Though divorce may be the right choice for a marriage, it is far from the easy one. It can be mentally and emotionally draining. As a complex and nuanced legal process, it can also be financially draining if not approached in the right manner. Reduce the risk of significant financial issues during your Illinois divorce by taking these five steps during the preparation phase.
1. Track Your Income and Expenses
Start tracking your income and expenses, as soon as you realize that divorce is inevitable. The more financial information you have, the better. Check bank accounts, stocks and bonds, savings accounts, any investment interests, retirement accounts, and any educational savings accounts that you and your spouse may have set aside for your children. Also, ensure you know exactly how much income you and your spouse bring in each month.
You'll also want to take stock of any assets that you and your spouse may own. This can include:
Real estate,
Vehicles,
Valuable or collectible items,
Expensive or antique furniture,
Valuable jewelry, and
Artwork.
In tracking your expenses, look specifically at any debts you and your spouse may have. This can include credit card debt, but it may also extend to certain assets, such as a mortgage or vehicle. You will also want to have a firm grasp on which expenses are related to maintaining your household, and which are entertainment-related or superfluous, as these may need to be cut to help you stay within a budget (which is the next phase of preparing for divorce).
2. Create a New Budget
Divorce costs money, no matter how you go about it. In the best of situations, the proceedings are amicable, and assets are split fairly. In the less than favorable divorces, legal fees are often higher, so be prepared for this possibility. Strive to avoid the worst-case scenario, where the divorce stretches on, costing both parties excessive amounts in legal fees.
Be sure that your budget accounts for household expenses that are currently your responsibility, then determine which ones you may be able to let go of once the divorce is complete. Ensure that, even without your settlement, you can survive on this amount. This will help you think more clearly when it comes time to use your settlement.
3. Remove Your Spouse from Joint Debt Accounts
As you move further into the divorce process, it is important that you start taking proactive steps to protect your personal finances. The first one should be to remove your spouse from any joint debt accounts, as they may seek revenge and run up your debt once they realize you are filing for divorce.
4. Monitor Your Credit Carefully
In that same vein, you will want to start monitoring your credit. Vengeful spouses have been known to take out new debts under their spouse's social security number, once they learn about the divorce. Notice the discrepancy, as soon as it happens, and you will be better equipped to handle the situation than if your spouse manages to run up new debts in your name.
5. Contact Our DuPage County Divorce Lawyers
Protect yourself, and your future finances, by contacting Davi Law Group, LLC before even mentioning divorce to your spouse. Our seasoned Wheaton divorce lawyers can help you strategize and prepare effectively for the process ahead. Call 630-580-6373 and schedule a personalized consultation to get started.
Source:
https://www.huffpost.com/entry/9-critical-steps-women-sh_b_828841?guccounter=1&guce_referrer=aHR0cHM6Ly93d3cuZ29vZ2xlLmNvbS8&guce_referrer_sig=AQAAAHYrzQ5xZ-fKqb_KGlhm3TdhS7SFsFN8MOJcqe5CAV1c09CdLP1IZjK2-bWi-kAiq8mYg_WYw3HpaCpSofAOph7sJir7X5Fr9PU9rjJ0tVbpVMW1PU4oCgL1-wwiS5RBexjwOBT11AyYXOtD17UhjvF43h6nMeE7XijOMKgu1mQR