Free Initial Consultations

630-580-6373
With offices in Naperville, Joliet, Wheaton, Plainfield & Chicago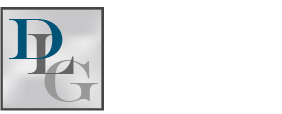 Divorce consultations are designed to help you take the next step in your case. They are also meant to ensure you pick the "right" lawyer for the job. Avoid the possibility of an ill-fitting divorce attorney by asking these five questions during your initial divorce consultation.
#1 - Who Will Work on My Case?
The person you meet during your consultation may not be the one assigned to your case. Some attorneys work in teams. Others hand off a portion of their cases to a paralegal. Seeing that communication during your case is critical and you will spend months working with this person or team, it is important that you meet everyone involved before proceeding. Determine what role each person plays, know who will be with you during each phase of the divorce process, and ask about each person's experience and commitments.
#2 - Do You Have Time for My Case?
Like most people, attorneys can over-commit themselves. If that happens, your simple divorce or low-level case may be pushed to the back. Avoid this situation by asking your attorney if they have any high-profile cases on their docket. That way you know, upfront, whether he or she can provide you with the time and commitment that your case deserves.
#3 - What is the Expected Goal or Outcome in My Case?
While your attorney is better versed in divorce law, you likely have a goal or outcome in mind for your case. Ensure that your goals align with your attorneys by asking what the expected goal or outcome might be. Then consider how closely your attorney's expected outcome aligns with your own before proceeding.
#4 - What Strategies Will You Employ to Execute Those Goals?
Every legal team has its own trusted strategies. While one legal team may prioritize collaboration, others are more aggressive in their approach. Some are quick to litigate. Others will do everything possible to keep you and your spouse out of the courtroom. Your personality and goals in the case should align with your attorney's approach.
#5 - How Will I Be Billed for Services?
Billing can be one of the most confusing elements of divorce. Some legal teams will accept payments. Others will not. Some bill by the hour while others charge a flat rate. Avoid surprises by ensuring you understand the billing protocol of your attorney. Struggling to come up with the money you need to pay legal fees? Depending on your situation, the team could even petition the court to request that your spouse assists with the cost.
Contact Our Wheaton Divorce Lawyers
As one of the most trusted firms in the state, Davi Law Group, LLC is the one to contact for your Illinois divorce. Seasoned and experienced, we take a personalized approach to every case. Call 630-580-6373 and schedule your personalized consultation with our DuPage County divorce attorneys.
Source:
https://www.huffpost.com/entry/divorce-lawyer-advice_n_4661934