Free Initial Consultations

630-580-6373
With offices in Naperville, Joliet, Wheaton & Chicago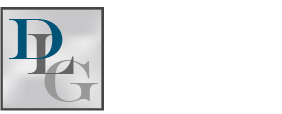 Holidays can be a stressful time for anyone, but for blended families, the season can be especially trying. There are additional challenges that come with an increasing and revolving number of faces, such as multiple or various family schedules and changing or canceled plans. Thankfully, there are some strategies that blended families can use to minimize stress and encourage bonding and a happier holiday season.
1. Develop a Plan and Discuss It with the Kids
Even though holiday plans can (and often do) change, it is important for your family to start with a framework. It can give you guidance and allow you to block out time more efficiently. When events conflict, work hard to come up with a compromise.
Realize that, above all else, what everyone truly wants is for the children to enjoy the holiday season as much as possible. Family times, such as when grandparents are in town, are good to prioritize, as are any holiday traditions that can still be carried out, even after the massive changes of divorce (i.e. purchasing a living tree and then planting it at the end of the season).
2. Consider Creating New, Blended Family Traditions
Sadly, not all traditions can be carried on after a divorce or remarriage. There is a silver lining here, however, and that is that blended families can start creating new holiday traditions. Perhaps new extended families celebrate a different holiday entirely, or maybe there are some things your family has always wanted to do around the holiday season but, for some reason, never could.
3. Focus on Activities for the Kids
While adults often enjoy the holiday season, it really is about the children. Memories they make during this time can carry on with them into adulthood and become a touchstone when things get hard, later on in their life. Child-centered activities also tend to encourage better family bonding, so as you make plans for your family's holiday, consider what activities the kids might enjoy most.
4. Make Plans for When the Kids Are Away
There may be times that you are without your children during the holiday season. Such times can be lonely and sad - especially if you are just starting your post-divorce journey. Reduce the risk of excessive sadness, anxiety, and other negative feelings by ensuring that you have solo plans while the kids are away. Visit friends or invite them over for dinner if you are social, or, if you are more reserved, consider catching up on some reading or simply set aside some self-care time.
5. Be Flexible and Courteous Toward One Another
Traffic, flight cancellations, bad weather, and other unpredictable events that can delay plans are common around the holiday season. Try to be flexible with your ex-spouse when situations like this come up, and consider creating time cushions that allow for such issues (in short, do not schedule plans back-to-back). Above all else, remain courteous, even when you are irritated or annoyed. No one benefits over you or your ex-spouse getting mad at one another.
Contact Our Wheaton Divorce Lawyers
Celebrating the holidays as a blended family can be difficult - especially at first. If you are going through a divorce, obtain seasoned and skilled legal assistance as you navigate through the process. Contact Davi Law Group, LLC, where your child's best interests are a top priority. Seasoned and experienced, our DuPage County divorce attorneys can help you find common ground with your ex-spouse to ensure your children have the best childhood possible.
Sources:
https://www.todaysparent.com/family/blended-families-celebrating-the-holidays/
https://www.psychologytoday.com/us/blog/co-parenting-after-divorce/201512/developing-co-parenting-plans-the-holidays