Free Initial Consultations

630-580-6373
With offices in Naperville, Joliet, Wheaton, Plainfield & Chicago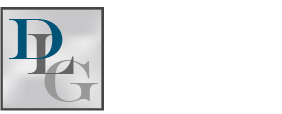 Going through a divorce will likely have a profound impact on nearly every aspect of your life. This is especially true when it comes to your finances. For most people, a divorce is not only going to take two combined incomes and split them up, but it will also change what financial responsibilities you have.
You may, for example, have to start paying child support or spousal support, which will obviously have to be added into your monthly budget. Even if you are receiving child support or spousal support payments, however, you will need to use that money to cover many new expenses caused by the divorce. The following four tips can help you to put yourself in as strong of a position as possible after your divorce is finalized.
1. Start a Strict Budget Now
Living on a budget is always important, but during and just after a divorce, it is more critical than ever. Do everything you can to minimize your expenses now, and live well under your means. Once the divorce is finalized and you are able to accurately see all your new income and expenses, you can start transitioning into your 'new normal' for money. It is much easier to have a little extra money in your budget after a divorce than it would be to be short each month.
2. Reexamine Your Future Goals
When married, you will have undoubtedly made a lot of plans for the future with your spouse. Now that the marriage is ending, it is time to reexamine these goals. Creating new goals for yourself and your children is a great way to be able to start saving money to achieve these goals, and keep motivated with all your other financial efforts.
3. Consider a Side Job to Pay Off Debt
If you are like most people going through a divorce, you will end up building quite a bit of debt during your divorce. Getting this and any other debt you have paid off as quickly as possible will help you to better plan for your future. Picking up a side job in the evening or on weekends will allow you to pay off large amounts of debt far more quickly than would otherwise be possible. Just make sure that you apply all the money that comes in from the side gig to your debt, and don't become reliant on it for standard bills.
4. Consider if Bankruptcy May Be a Good Option
Most people don't ever want to have to go through a bankruptcy and with good reason. After a divorce, however, you may find that you are in a financial situation that you just can't get out of on your own. When this is the case, a bankruptcy can help you to get onto firm financial footing so you can focus on your future. If you think this may be a good option, make sure you talk to your Illinois attorney to see if it is better to go through bankruptcy during the divorce process or wait until it has been finalized to pursue this financial relief.
Contact Our Wheaton Divorce Lawyers to Determine the Next Step
At Davi Law Group, LLC, we work hard to improve your financial standing after an Illinois divorce. Seasoned and experienced, we work hard to ensure the marital estate is accurately valued, and that you receive every penny to which you are entitled. Call 630-580-6373 to schedule a consultation with our Wheaton divorce lawyers today.
Sources:
https://www.desmoinesregister.com/story/entertainment/2019/02/26/des-moines-storytellers-project-how-bakery-grew-divorce-martha-wolf-ivy-bake-shoppes/2911219002/
https://economictimes.indiatimes.com/wealth/plan/4-money-mistakes-that-women-make/articleshow/68230061.cms
https://www.theatlantic.com/family/archive/2019/01/jeff-mackenzie-bezos-divorce-money-amazon/579976/
https://southfloridareporter.com/what-is-the-financial-impact-of-divorce/