Free Initial Consultations

630-580-6373
With offices in Naperville, Joliet, Wheaton, Plainfield & Chicago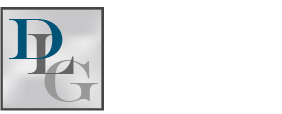 Healing from the emotional turmoil of a divorce can be a long and grueling process - and not just because you must come to terms with the end of your marriage. Eventually, you must also deal with the person you were during the divorce.
You see, people often become the worst versions of themselves when under high amounts of stress. Few events in life are quite as stressful as a divorce, yet it is important to keep your composure as best as humanly possible. That does not mean you have to be perfect; mistakes are just a part of life. However, you can greatly minimize your chances of unnecessary regret after your divorce by working hard to achieve a peaceful outcome. Learn more in the following sections, including how the assistance of a seasoned divorce attorney can help.
1. Decide if Divorce Truly is Your Best Option
While every divorce situation is different, there is one thing that most couples have in common: they are separating because they cannot resolve their marital issues. In legal terms, this is known as "irreconcilable differences." Of course, there are couples who maybe could reconcile their issues in therapy but opt not to do so, but these are few and far between. Most couples make every reasonable effort to keep their marriage intact - perhaps even going so far as to attend counseling or therapy (either independently or as a couple) to save their marriage.
Others make their decision about divorce by looking at the history of their marriage to determine if it is really worth saving. This strategy can be really helpful in marriages with a history of abuse, addiction, or other toxic elements because it enables the party to see a pattern of behavior. Still, there are some who are asked by their children to divorce because the situation has become so terribly toxic. Whatever method you use to decide whether your marriage is truly over, going that extra mile will allow you to heal, knowing you made the right decision for your life.
2. Consider All of Your Divorce Options
Divorce is not the same as it once was; parties no longer have to stand on opposite sides, fighting over their children and marital assets. Nowadays, collaborative divorce makes it easy for almost any couple to go through a peaceable divorce - even those that struggle to sit in the same room together. In fact, there are many couples who sit in completely separate rooms with their attorneys during the negotiation process. Each party just has to be willing to compromise.
3. Contact Our Wheaton Divorce Attorneys
Peaceful divorces may come easy for some couples, but most struggle to find their common ground - this is where our Davi Law Group, LLC can help. Seasoned and experienced, our DuPage County divorce lawyers respect your desire to end things peaceably, but we also know the importance of protecting your rights and financial future. Call 630-580-6373 and schedule your personalized consultation to learn more about how we can assist in your Illinois divorce.
Source:
https://www.forbes.com/sites/robertpagliarini/2019/02/25/4-tips-for-a-more-peaceful-divorce/#30740da6411b