Free Initial Consultations

630-580-6373
With offices in Naperville, Joliet, Wheaton, Plainfield & Chicago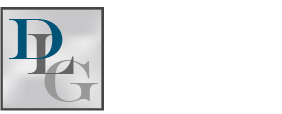 Although divorce can be difficult for all involved parties, children tend to suffer the most. Much of this is due to their position in the situation. They do not have any control or choice; they must simply deal with the fact that their family has fractured and try to adjust. Learn how you can help them through the process by reviewing these three things that your child wants you to know.
They Need to Express Their Emotions in a Healthy Way
Parents are often afraid to talk too much about their divorce. Some even go so far as to avoid the subject entirely, perhaps out of fear that their child may not be able to handle the difficult situation. Unfortunately, ignoring the problem does not help the child. If anything, it could cause them to bury their feelings.
A lot of children also blame themselves for the divorce. As a result, the child may be at risk for depression, anxiety, behavioral problems, and other maladjustment issues. Thankfully, by giving your child a safe space to express and talk about their emotions, you can reduce their risk of such problems.
They Need You and Your Spouse to Put Their Interests First
Divorce can get emotional and tumultuous. Parties may feel anger and resentment, perhaps so strongly that they want to strike back and get even. Unfortunately, vengefulness and contention are not conducive to healing for a child of divorce. Children can begin to feel like they need to choose sides, or they may internalize the turmoil and blame themselves.
Parents can help their children by keeping things civil. Get along, even when you hate one another. Work as a united front when it comes to your child. Bend and compromise when it serves the best interest of your child. Remember that their emotional health is your priority.
More Than Anything, Your Child Needs Your Love and Support
Above all, children need the love and support of both their parents throughout the divorce process. Be empathetic instead of angry if your child acts out. Reach out to a therapist if they need help. Check in with them regularly. Let them know you are there if they need to talk. Also, encourage them to talk to their other parent, even if it makes you feel jealous or inadequate.
Contact Our Wheaton Family Law Attorneys
If you a parent planning to file for divorce, contact Davi Law Group, LLC for assistance. Our seasoned DuPage County family law attorneys place the interest of children as the top priority. Call 630-580-6373 and schedule your personalized consultation today to get started.
Source:
https://www.healthychildren.org/English/family-life/family-dynamics/types-of-families/Pages/Adjusting-to-Divorce.aspx