Free Initial Consultations

630-580-6373
With offices in Naperville, Joliet, Wheaton & Chicago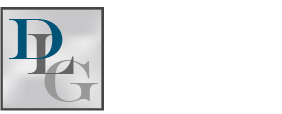 For the past three decades, divorce rates have been on the decline for nearly every group of Americans. However, senior citizens, or those over the age of 65, are now twice as likely to divorce today than they were 30 years ago. The reasons for this phenomenon are varied, but the potential consequences can be dire. Thankfully, you can still protect yourself in a later-life divorce (dubbed the grey divorce). Learn more in the following sections.
Later Life Divorce Can Increase Your Risk of Financial Issues in Retirement
When couples save for their retirement, they are planning on having one set of bills and living expenses. Divorce requires the parties to divide whatever assets they may have; this includes any retirement accounts and the family home. With less money to go around and two separate sets of expenses, both parties may be at an increased risk for financial issues as they head into their retirement, and with little to no working years left, they may be unable to recover.
Adult Children May Not Respond the Way You Expect
Senior citizens may assume that adult children are mature enough to handle their divorce, but they do not always respond as one might expect. Even as adults, they may experience grief over the separation of their parents. Some may even question whether their own marriage can stand the test of time. Grandchildren may also be negatively impacted - perhaps even confused by the entire situation. You may also find it difficult to separate yourself from your spouse during major holidays and family events.
Amicable Divorce May Not Be the Best Option
While an amicable divorce may be the appropriate path for some senior citizens, it is not the right option for every situation. Parties who are at risk for asset depletion or asset hiding may need the assistance of financial experts and a seasoned divorce lawyer to protect their interests. If one party had little to no income or assets of their own during their marriage, they may be at a disadvantage in negotiations - especially if their spouse is unwilling to bend.
Contact Our Wheaton Divorce Attorneys
If you are planning on filing for a divorce, get the help and advice you need. Contact Davi Law Group, LLC, where your financial well-being and future are a top priority. Call 630-580-6373 and schedule a personalized consultation with our DuPage County divorce attorneys today.
Source:
https://www.usatoday.com/story/opinion/voices/2018/09/06/gray-divorce-elderly-couples-marriage-column/1183820002/