Free Initial Consultations

630-580-6373
With offices in Naperville, Joliet, Wheaton & Chicago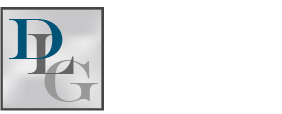 Divorce can impact every facet of your life—including your business and financial stability. Thankfully, there are a few key strategies that you can employ to minimize the risks to your business operations while also reducing the chances of it affecting your employees. Learn more about them in the following sections.
1. Keep Business and Your Personal Life Separate
It is not uncommon for married couples to co-own their family business. Even when one party is not directly involved in the day-to-day operations, they may hold shares in the company. In either case, both parties need to mindfully separate business from their personal life.
Conduct yourself professionally whenever you are at the company or conducting business, and stay away from marital matters whenever talking about business operations. Remember: the well-being of your employees and the future stability of your company could be on the line.
2. Settle Amicably Whenever Possible
One of the first steps to dividing a business in a divorce is to have it valued. This process determines how much the business is worth so that it can be properly divided amongst the parties. Usually, it is the business owner that initiates the valuation, but the non-owner may request a valuation of their own to ensure fairness. Once the value is determined, the parties can begin their negotiations. Couples often get tripped up during this period; they become so focused on getting as much money as they can that they forget that compromises need to be made. They lose sight of the company and its future.
Rather than fall into this pit, strive for amicable negotiations. Focus on what really matters most, and strive for your fair share, rather than the most amount possible. It could also help to consider alternatives for your payout, such as using liquid assets or a timed disbursement to help the company stay afloat. Remember, it took years to combine your income, it could take a long time to separate them without risking your financial future and stability.
3. Hire a Seasoned DuPage County Mediation Lawyer
When dealing with a complex or high net worth divorce, it is important to ensure that you have skilled and experienced assistance with separating your marital assets. The seasoned Wheaton divorce lawyers with Davi Law Group, LLC will work hard to protect your company and interests. Call 630-580-6373 and schedule a personalized consultation to get started today.
Source:
https://www.growthbusiness.co.uk/5-ways-to-divorce-proof-your-business-if-youre-getting-divorced-2556813/