Free Initial Consultations

630-580-6373
With offices in Naperville, Joliet, Wheaton & Chicago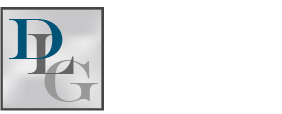 Whether your wedding plans have been delayed by the virus or your big date is quickly approaching, now is the time to lay down financial plans and boundaries. One way to accomplish this is through a prenuptial agreement. Not just for the rich, this legal document can protect you in the event of a divorce, and encourage an open conversation about money management before you tie the knot. Still, there are some important mistakes to avoid when drafting your prenup.
1. Being Afraid to Bring It Up
When it comes to romantic gestures, discussions about prenuptial agreements are likely the last thing to come to mind. You may even view such discussions as a threat to your impending marriage. Rest assured that a prenuptial agreement is unlikely to be the reason a would-be marriage ends. Instead, it is far more plausible to assume that the parties reached an impasse and realized they were financially incompatible. While such a discovery could be painful, it may also save you from years of heartache and a financially devastating divorce.
Completing a prenup before your marriage could also protect your marriage from one the leading causes of divorce: arguments over financial matters. Unlike those who do not take the initiative to discuss money before marriage, you and your partner will have an agreement—a clear path to reach and achieve your agreed-upon financial goals. You will also have communicated through a highly complex document, which can further safeguard your marriage against a future divorce.
2. Using the Same Lawyer While Drafting Your Agreement
Parties often assume that working together on the prenuptial agreement takes away the need for separate attorneys. This simply is not the case. You and your spouse each have your own interests, independent of the marriage, and while you may not intend to ever divorce, the prenuptial agreement should protect each of you if one does occur. An attorney that represents you—and only one—is the best way to ensure this happens.
3. Obsessing Over the Prenup After it is Signed
Your prenuptial agreement might contain elements that pertain directly to marital money matters, but for the most part, it is designed to work as a safeguard in the event of a divorce. So do not let the details of it interrupt your joy. Toss it in a drawer and get on with your life. Focus on the future, and finish planning that wedding!
Contact Our Wheaton Prenuptial Agreement Attorneys
If you are planning on getting married and are considering a prenuptial agreement, contact Davi Law Group, LLC. Our skilled DuPage County family law lawyers can assist you in negotiations and ensure your interests are protected. Schedule your personalized consultation by calling 630-580-6373 today.
Source:
https://www.theknot.com/content/prenuptial-agreement-sample-form-mistakes