Free Initial Consultations

630-580-6373
With offices in Naperville, Joliet, Wheaton & Chicago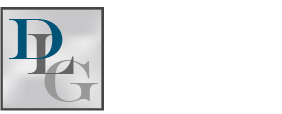 Divorce can financially wipe you out if you are not careful. Worse yet, the effect can be long-lasting. Thankfully, by knowing the most common pitfalls (and having a plan for avoiding them), you can reduce your risk of financial devastation. Learn more in the following sections, including how an attorney can assist you with the process.
Not Adequately Preparing for the Divorce Process
From saving money prior to the divorce to ensuring you have all the documentation you need for the process, divorce requires you to go through a great deal of preparation. Failure to follow through on any one aspect of your case can have dire consequences. Start smart by hiring a lawyer before you actually file. They can help you adequately plan for the future and prepare for every aspect of your case, increasing your chance of a favorable outcome.
Letting Your Emotions Run the Show
Divorce can unearth a lot of feelings - anger, guilt, resentment, sadness, and feelings of failure. While all of these emotions are completely normal, allowing them to run the show will only make things more difficult - for you and your spouse.
Rather than succumb to them while trying to work things out, consider therapy or a support group to help you handle them in a healthy way. Seek support from friends and family, and above all, hire a lawyer. They can handle the interactions with your spouse so that you are less likely to react when things do not go your way.
Refusing to Negotiate During the Process
It is easy to focus on winning during your divorce, but the truth is that no one "wins" in a divorce. Fighting and refusing to negotiate will likely only make things worse by causing you more stress and costing you more money. Mediation can help smooth the negotiation process, so long as you and your partner can find some common ground. Also, if mediation fails, litigation is still an option. Talk to your lawyer to determine if a mediated divorce may be the most appropriate path for your Illinois divorce.
Contact Our Wheaton Divorce Lawyers
If you are planning on filing for divorce, contact Davi Law Group, LLC for assistance. Our seasoned DuPage County divorce attorneys have your best interest in mind, and we will work hard to ensure your rights are protected throughout the entire process. Call 630-580-6373 to schedule your personalized consultation with our office today.
Source:
https://www.forbes.com/sites/michaelkay/2016/04/12/avoiding-the-financial-pitfalls-of-divorce/#1920599b4a0a