Free Initial Consultations

630-580-6373
With offices in Naperville, Joliet, Wheaton & Chicago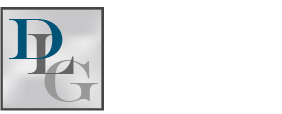 Although divorce is a highly unique experience, there are some common challenges that couples may face. Fail to overcome them, and you could suffer extreme losses. Avoid them, and you may be able to improve the overall outcome of your case. Learn more, including how a seasoned divorce lawyer can help you successfully navigate the legal aspects of your Illinois divorce.
Having Unrealistic Lifestyle Expectations
In an Illinois divorce, the money and other assets acquired during the marriage are equitably split, and the time they have with their children is divided. These losses, when compounded with the grief that is often felt at the end of a marriage, can cause parties to have unrealistic expectations about what they deserve or need from their settlement. For example, a party may be dead set on keeping the family home, even though they cannot reasonably afford it. Alternatively, a parent may insist that they get their children for all holidays and the entire summer, even though they know their spouse wants some of this time as well. Unfortunately, holding on to these unrealistic lifestyle expectations can do them far more harm than good.
Prioritizing your wants and needs in a divorce is one of the best ways to avoid this common divorce mistake. Also, take the time to create a post-divorce budget to determine if you can reasonably afford your wants and needs. If your expectations are more child-driven, stop and consider what is best for your child. In most cases, that is a close and continued relationship with both of their parents.
Not Insuring Child Support and Alimony Payments
When parties are owed either child support or alimony payments, the money comes from their spouse. Unfortunately, if something happens to their spouse (i.e. an unexpected death), that money could be gone forever. For this reason, parties are encouraged to insure the payments. You can pay for it yourself without your spouse's approval (which means your spouse cannot change the beneficiary or cancel the policy without your knowledge), or you can ask your attorney to request that your spouse pay for and carry the policy. Just make sure it is also added to the decree that your spouse cannot change the beneficiary, and check on the status of the policy regularly.
Failing to Consider Potential Changes to the Status Quo
Another issue with child support and alimony payments is that their amount is often based on current conditions. Unfortunately, this lack of foresight can cause serious financial issues for both parties if there are changes to the status quo. For example, a spouse may be unable to pay their child support if they lose their job or become disabled. Consider how you can offset the potential losses with careful financial planning. Also, ensure your attorney and financial advisor are accounting for such situations when calculating how much support you are owed.
Contact Our DuPage County Divorce Lawyers
At Davi Law Group, LLC, we strive for the most favorable outcome in every case. Compassionate and experienced, our DuPage County divorce lawyers are standing by, ready to assist you. Start by first scheduling a personalized consultation. Call 630-580-6373 today.
Source:
https://wtop.com/business-finance/2018/06/5-common-divorce-mistakes-to-avoid/