Free Initial Consultations

630-580-6373
With offices in Naperville, Joliet, Wheaton, Plainfield & Chicago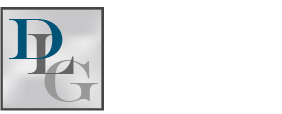 The Racers Law Group

Experienced Motorsports and Racing Attorneys
The exciting world of auto racing and the entire motorsports industry extends far beyond race day. Team owners, drivers, promoters, sponsors, and race tracks each play a role in creating the thrill-inducing events that spectators love and drivers crave.
Racers and motorsports enthusiasts are a unique breed, and many outside the racing industry have trouble comprehending the appeal of the high speeds and ever-present danger. As an enthusiast of every form of motorsports, amateur racer, driving/racing instructor, and father of an up-and-comer, Attorney Dion U. Davi has felt the thrill behind the wheel and understands your needs, as a driver, racing professional, and enthusiast.
Understanding Your Specific Needs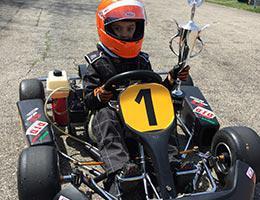 At The Racers Law Group, we understand the intricate details and importance of every aspect of the motorsports business and bring our years of experience with negotiating and preparing all types of contractual agreements to the motorsports world and fellow enthusiasts. We have worked with clients in negotiating contracts and are prepared to help you with driver contracts, sponsorship agreements, support staff engagements, promoter agreements, and many other racing-related legal issues.
For years, clients have counted on his skill and dedication as an endurance driver and trainer, and he brings the same talent and commitment to the negotiating table and all aspects of a client's legal needs. Whether you are pursuing a sponsorship agreement, preparing to join a new racing team, hiring a new driver or team personnel, filing or defending, or promoting an event, you can rely on the experience of Mr. Davi.
Our team also recognizes that racing professionals and enthusiasts face a variety of off-track challenges, as well. The Davi Law Group, LLC can help meet some of those needs by offering counsel related to estate planning, family law, divorce, adoption, and traffic violations, customized to match your lifestyle.
Professional Representation for Motorsports and Racing Law
As a yearly invitee to The Racing Attorney Conference, Attorney Dion Davi is proud to work closely with motorsports professionals from all over the country. With access to a network of industry insiders and attorneys, The Racers Law Group can help you get the high-quality, professional representation you deserve from a racing lawyer. The number of lawyers that dedicate themselves to the motorsports industry is minimal, and Attorney Dion Davi of the Davi Law Group is honored to be among them.
If you are a driver, rider, other motorsports professional, or an enthusiast and you require the services of an experienced racing attorney, contact our office today to schedule a consultation. We understand the complexities of the racing industry and are prepared to help you take the next step to asserting and protecting you with your legal matter.