Free Initial Consultations

630-580-6373
With offices in Naperville, Joliet, Wheaton & Chicago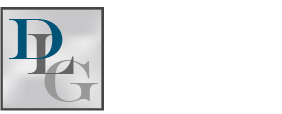 What Rights Does the Father of a Child Have Under Illinois Law When the Parents Have Never Been Married?
DuPage County Family Law Lawyers Help Take Action on Father's Rights
The quick and easy answer to this question is that until a parentage case has been filed, unmarried fathers actually do not have rights over their children. At Davi Law Group, we can help get this process started so that you can take action and secure your rights as a father to your child or children. A parentage case has to be filed in order for you to legally be given parenting time with your child or children. Parenting time is what was previously called visitation. You, as the father, must take action in going to court to gain those rights. The good news is that upon filing a parentage action, this will kick off the process that will eventually give you certain rights as a father.
The prime goal of these parenting cases is to begin what is called an allocation judgment and parenting plan. This document that will be written over the proceedings will specify both you and the other parent, your rights, and responsibilities to the child in detail. This is also where a schedule will be attempted in figuring out parenting time for both parties. If you and the other parent cannot approach agreeable terms to this parenting play, the court will be given the decision. The judge will be given all of the testimony and evidence to reach the conclusion. This judge will try to find out what is best for the child.
Contact Our DuPage County Family Law Attorneys
After the final judgment has been signed and officially entered into records, it will become a court order and is enforceable. This is how you establish your rights to be the father to your child. Please contact us at 630-580-6373 to set up a consultation with one of our team members at Davi Law Group. We will assist you in taking the first steps into action so that you can be legally involved in your child's life.