Free Initial Consultations

630-580-6373
With offices in Naperville, Joliet, Wheaton & Chicago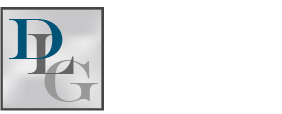 What Rights Do Grandparents Have in Terms of Custody or Visitation With Grandchildren?
DuPage County Family Law Attorneys Fighting for Grandparent's Rights
Finding out your rights as a grandparent regarding custody or parenting time (formerly visitation) with your grandchildren can depend on your particular set of circumstances. We understand that is not a clear-cut answer, but not every case is clear cut for grandparents and their grandchildren. At Davi Law Group you can contact us to set up a free consultation so that we can look over your situation further and establish the best plan of action. There are many examples that we can give in order to show the various outcomes that we have received with our years of experience in law regarding grandparents and their grandchildren. There are some laws that provide grandparents the standing to go into court and seek parenting time with their grandchildren, or perhaps find basis that the grandparent should raise the grandchild. We have seen some cases where you may have to file a petition for grandparents' rights, and others for which you have to file for guardianship.
The court's basic presumption is that the parents who are fit to raise their children can be the ones to decide if you, as the grandparents, are allowed to see their children or not. If you have had a personal falling out with your child, and he or she is insisting that you do not see the child, you will not have any grounds in court to pursue parenting time. Of course, if the grandchild is being neglected by his or her parents, abused, a parent has passed away, or a parent is incarcerated, then grandparents can be awarded time with the grandchildren.
Contact Our DuPage County Family Lawyers
If you are someone who believes that legal action or filing should be taken regarding your grandparent rights, please contact us at the Davi Law Group, LLC so that we can tackle your case today. We offer free consultations and can be reached at 630-657-5052.