Free Initial Consultations

630-580-6373
With offices in Naperville, Joliet, Wheaton & Chicago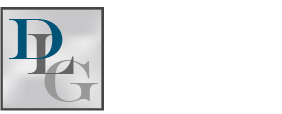 What Happens to Child Support and Spousal Maintenance I am Owed if my Ex-Spouse Files for Bankruptcy?
DuPage Attorney Answers Bankruptcy After Divorce Questions
It can be scary to find out that your ex-spouse has come to the conclusion of filing bankruptcy when he or she is supposed to owe you child support or spousal maintenance payments. Do not worry, because despite him or her filing bankruptcy, he or she is still liable to make those payments owed to you. At Davi Law Group, we can help explain the process on how you will be receiving those funds once the bankruptcy is filed. Although most debts and money from your ex-spouse will be eliminated, there are certain debts that are not allowed to be discharged. Child support and spousal maintenance are some of those debts that cannot be eliminated from payment. One of their filing options is Chapter 7. In that case, child and domestic support are considered top priorities in bankruptcy. They may not be able to eliminate their payment requirements of child or domestic support, but they can eliminate other debts that they owe in order to have funds available to pay to you.
One of their other filing options is Chapter 13 bankruptcy. That allows them to repay their debts in a monthly amount based on their income and budget over the course of three to five years. The same rule applies where they are not able to avoid paying what is owed to you. Instead of your ex-spouse paying you, his or her trustee in the bankruptcy case will pay the amounts that are owed directly to you.

Contact Our DuPage County Divorce Lawyers
If your ex-spouse is in the process of filing for bankruptcy, please contact one of our seasoned attorneys at Davi Law Group so we can arrange a free consultation and examine your situation. We have offices that can be found in Wheaton, Chicago, Joliet, and Warrenville. Just give our office a call at 630-657-5052 to set up your consultation now.