Free Initial Consultations

630-580-6373
With offices in Naperville, Joliet, Wheaton & Chicago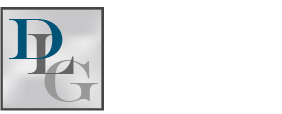 What Can I Expect From the New 2017 Child Support Law in Illinois?
DuPage County Family Lawyers Help Explain the New Child Support Laws
On July 1, 2017, Illinois law will be changing how it deals with the child support payment model. Illinois will now be adapting the Income Shares Model to calculate the child support payment amount. At Davi Law Group, we can help explain the differences between this new law and the old one, as well as how that may change your child support payment under the old model that Illinois followed for years.
Historically, Illinois used to enforce a percentage model that based child support on the net income of one of the two parents. Another factor was also the number of children. With this new Income Shares Model coming into place, both parents' net income will be used to determine the amount. The number of overnight visits that your child or children spend with you and your spouse will be a factor as well.
Another change to the law involves children who also live in your home. That means that if you have a family with a new spouse or partner, the courts will reduce that financial support amount that you have to pay because it would be taking funds away from the child or children for which you are caring. The courts want a fair amount to be given to both of the children involved instead of being in favor of one or the other depending on the divorce settlements.
Contact Our DuPage County Child Support Attorneys
Understanding and keeping up with law changes can be difficult, but that is why our team is here. For further information involving the new child support payment laws or any other questions in your divorce process, please contact us at Davi Law Group. We have offices located in Warrenville, Wheaton, Joliet, and Chicago, with clients that we have served over the years throughout DuPage, Will, Kane, Kendall, and Cook Counties. Give us a call at 630-657-5052 to set up your appointment today.