Free Initial Consultations

630-580-6373
With offices in Naperville, Joliet, Wheaton & Chicago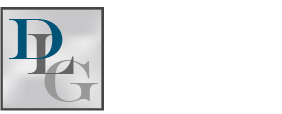 What are the Biggest Advantages of Using a Trust in an Estate Plan?
DuPage County Attorneys with Estate Planning Experience
There is a fair amount of advantages to setting up a trust for the use of your estate planning. The biggest advantage of using a trust is that the heir can avoid the probing process. That process can be quite expensive, as well as very time consuming for loved ones left behind to handle arrangements after you have passed. At Davi Law Group we can answer any of your questions that you have regarding your estate planning by setting up a free consultation to review your situation. There are, of course, exceptions to certain scenarios, one being that the last surviving owner on record for the real estate passes away. This would, thus, transition into a probate case, which is a court case to distribute property to anyone who may be designated to receive any items listed in an inheritance. By putting real estate into a trust, the probate case process can be avoided, which is usually to the benefit of everyone involved.
Some more benefits included with setting up trusts are that there is privacy to keep out family members who, perhaps, will show up to take advantage of the situation. A trust also lets you be very specific on how your legacies that you are leaving behind are spent. You are able to specify how some of the money that you leave behind can be spent for only certain purposes. You can also leave instructions that the money can only be given following certain terms.
Contact Our DuPage County Estate Planning Lawyers
At Davi Law Group, our team of attorneys has had years of experience helping clients with trusts. If you would like to set up a consultation, come by one of our offices that can be found in Wheaton, Chicago, Joliet, and Warrenville. Just give us a call at 630-657-5052 to arrange a time with someone on our team to receive your free consultation.