Free Initial Consultations

630-580-6373
With offices in Naperville, Joliet, Wheaton & Chicago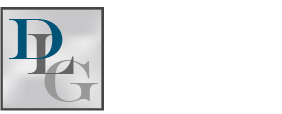 Can I Modify a Child Support Order Because of the New 2017 Child Support Statute?
DuPage County Attorneys Examine if New Law Will Affect You
On July 1, 2017, Illinois law will be changing its model in which it calculates the child support payment amount. Just because the law is changing does not exactly mean that your already-existing child support obligation can be modified. At Davi Law Group, we can look further into your situation to see that seeking modification is something feasible for you.
In order to be granted modification for your current child support payment situation, you will have to provide reasoning and evidence to the court that there has been a substantial change to your financial circumstances. That change must have nothing to do with the fact that the new law has changed the formula for calculating the child support amount. Under this new approach, Illinois will be calculating the combined net income of both parents instead of a percentage of one parent.
The statute will also include a calculation for parents who fall into the category of "split care" or "shared parenting." If the parents have the child for 146 or more overnight visits (40%) out of the year, the obligation that would be determined for child support would be multiplied by 1.5. Even though some of these calculations may seem easy to understand on the surface, they can grow to be quite complicated. That is where one of our attorneys can come into play.
Contact Our Wheaton Child Support Lawyers
At Davi Law Group, we have experienced legal minds ready to represent you if you believe that you have a case to modify your child support payment or any other family law matters that can come up. We have multiple offices that can be found in Wheaton, Chicago, Joliet, and Warrenville, which has allowed us to aid clients in many counties including Kane, DuPage, Cook, Kendall, and Will. Call us at 630-657-5052 to set up your appointment today.