DuPage Family Law Firm and DuPage Justinian Society Support Ronald McDonald House Fundraising
DuPage family lawyer Dion Davi joins the DuPage Justinian Society of Lawyers to raise money and awareness for new Chicago area Ronald McDonald House.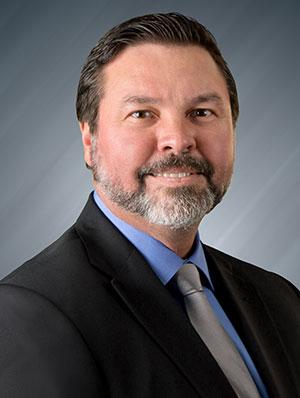 "
The DuPage Justinian Society of Lawyers and Davi Law Group is committed to their fundraising goal to help make this project possible.
"
DuPage family lawyer Dion U. Davi will take part in the groundbreaking ceremony for the new Ronald McDonald House located on the Central DuPage Hospital campus on March 18. Davi will participate on behalf of the DuPage Justinian Society of Lawyers.
he DuPage Justinian Society of Lawyers has committed to raising $50,000 in order to sponsor the family gathering room in the new DuPage Ronald McDonald House. At a Justinian fundraiser held last October, the Society was able to raise an initial $22,000 toward their goal. DuPage family attorney Dion Davi and the Davi Law Group contributed both personal time and a significant monetary donation in support of this cause.
he Chicago area's 5th Ronald McDonald House is scheduled to open in February 2015. The facility on Central DuPage Hospital's campus will serve as a "home away from home" for families whose children are undergoing treatment. In addition to the family gathering room, the 19,000 square foot home will feature 12 bedrooms and bathrooms, a shared kitchen, dining room, game room, staff living quarters and a fitness center. The estimated cost to build the facility is $6.25 million. The DuPage Justinian Society of Lawyers is committed to their fundraising goal to help make this project possible.
Principal and founding attorney of the Davi Law Group, Dion U. Davi, has been a member of the DuPage Justinian's committee responsible for organizing charity events to raise funding and support for the research and treatment of cancer since 2005. He served as the committee chair from 2007-2010.
Having spent several years in the State's Attorney's office, Davi has a diverse skillset to offer his clients. An experienced litigator, Davi understands how to successfully represent a client in court. He has extensive experience advocating for the State in the area of child support enforcement, parentage and child related matters. Additionally, Davi has been named a SuperLawyers Rising Star for four consecutive years (2010-2013), earned a DCBA Pro Bono Service Award in 2010 and was elected to the boards of directors for both the Illinois State and DuPage County Bar Associations.
The Davi Law Group offers quality legal representation across several different practice areas. In addition to family law, the attorneys at Davi Law Group also provide legal counsel and services in juvenile law and termination of parental rights, estate planning and probate, contract negotiation and preparation, and traffic citations. If you are in need of high-quality legal advice or representation related to family law, estate planning, contracts or a traffic violation contact the Davi Law Group today for an initial consultation. The Davi Law Group offers free initial "meet and greet" consultations where you can get to know their attorneys and firm and has offices in Wheaton, Chicago, and Warrenville to serve DuPage, Cook, Kendall, Will and Kane Counties. To schedule a consultation call 630-657-5052 or 312-985-5676; or fill out the online contact form.